Performance
Saturday afternoon
January 25 2020
3:00pm
Original music crossing the tracks of string jazz, new age, bluegrass, flamenco, gypsy, Irish, and classical music, combined with Czech and Eastern European traditional songs and instrumentals.
Radim Zenkl has extended the technical possibilities of the mandolin by inventing new playing styles allowing him to sound like two instruments simultaneously.
Radim has released eight CDs, the latest one is called "Europick". It features Eastern European music along with his originals.
"Imaginative and great." — Jerry Garcia
"Excellent technique and lots of great ideas!" —Bela Fleck
Slide 1
US National Mandolin Champion
Mandolin • Mandola • Tin Whistle • Ethnic Flutes • Digeridoo • Vocal
Radim Zenkl - Heavy Grass
Radim Zenkl Trio plays Kyvalka
Radim Zenkl - Pegaus' Descent at NAMM 2007
Twin Peaks
Ger Mandolin Ensemble - Two String Ukulele
Radim Zenkl & Europick - ukázky z koncertu
Steve Kaufman's Kamp presents Radim Zenkl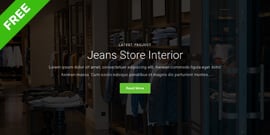 Radim Zenkl grew up in Ostrava, Czech Republic (about 200 miles east of Prague), where his father taught classical music at the University of Ostrava. Zenkl began his musical studies with piano and singing, then later on classical guitar. In addition to classical music, his early influences were folk and world music. He began playing the mandolin at thirteen.

The discovery of bluegrass music came by listening to records that were smuggled in via those that had escaped from this communist country. The sound of a bluegrass mandolin initiated the spark that launched a decision to play music as a career at the age of seventeen and subsequently led Zenkl beyond bluegrass to an eclectic array of styles. Zenkl's choice of mandolin came as no great joy to his father, who claimed that the instrument had no "real" repertoire, fueling his desire to create one of his own. He started transcribing music from other instruments and later on began composing.

Zenkl escaped from Czechoslovakia four months before the fall of communism for political freedom and to be closer to his musical influences. Once in America, he settled in the San Francisco Bay Area, California. After only a short period of time, Zenkl was performing at major music festivals and sharing the stage with artists such as Jerry Garcia/David Grisman, Tuck & Patti, Bela Fleck & The Flecktones, David Grisman Quintet, Preservation Hall Jazz Band, Tim O'Brien, Peter Rowan, John McCutcheon, Dan Hicks and many others. In October 1991 he was invited to perform for the newly elected president of the Czech Republic, Vaclav Havel. The following year Zenkl won the US Mandolin Championship.

Presently, Zenkl is at the cutting edge of mandolin's future, designing new instruments of the mandolin family and creating new playing techniques, such as his own 'Zenkl' style, which allows him to sound like two instruments simultaneously. He has recorded eight successful solo recordings and appeared on more than sixty others as a studio musician. Zenkl's worldwide performing and teaching credentials include guest appearances at prestigious music institutions such as the Berklee College of Music in Boston and the Sibelius Academy in Helsinki, Finland. Besides the mandolin, Zenkl also plays a variety of ethnic flutes from many countries around the globe. His home page is at: www.zenkl.com